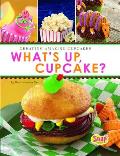 What's Up, Cupcake?:
By Dana Meachen Rau
Want to create some super fabulous cupcakes?  This imaginative new book will teach you and your child how to make such fantastic treats as berry baskets (yum!) and fluffy bunny cupcakes.
Author Rau gives detailed instructions for you, and the pictures of these yummilicious sweets are so vivid that my mouth waters when I look at them! I especially appreciate the Decorator's Toolbox pages that list all the tools you will need, and the Ingredients Glossary that gives a clear picture of each item you will need to make these absolutely adorable cupcakes.
These treats would be perfect to make at parties, or on a rainy day, but you really don't need a reason… cupcake designing is loads of fun any time!
If this book sparks the creativity in your kiddos, be sure to check out these other cool and imaginative books: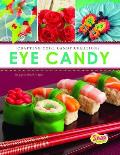 Eye Candy: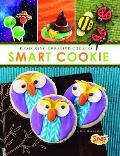 Smart Cookie:
Enjoy, and happy eating reading!